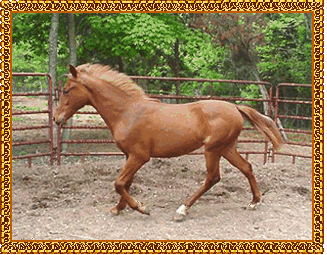 In the early stages of natural horsemanship... Amber works one way of the ring and disengages her hindquarters, turns and goes in the reverse direction.


Amber has been taught to step over the poles on line, and then allowed to walk over pole by voice command.


This picture shows her running at a smoothing reaching lope.


After being taught to jump on line, Amber is allowed to jump at liberty by voice command.
NUGGET'S SUNNY AMBER
Filly, foaled June 9, 2000. Her registered name is Nugget's Sunny Amber and her stable name is Amber. Sorrel, with star on forehead with two hind socks. At 10 mos., mane and tail is mixed. Her parentage is by Belle's Gold Nugget, out of Sunshine-n-March.
Please click on the blue links below
to view photos of the
World Grand Champion
stock on this filly's pedigree.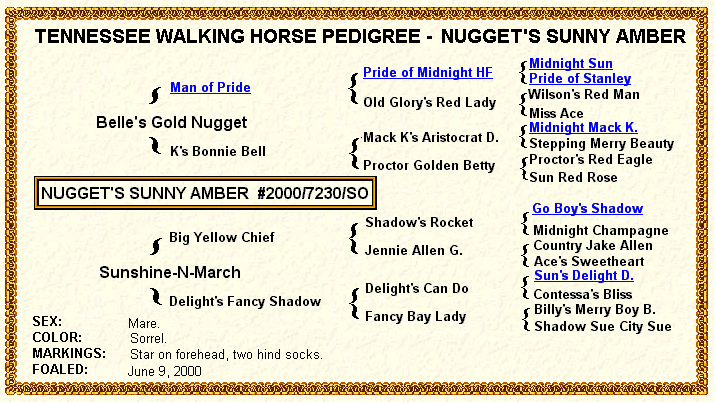 Please contact us for more information.

knightspals@comcast.net

Copyright 2002-2005 © Knight's Pals.
All rights reserved.
Last Updated on
Monday, July 18, 2005 11:48:25 PM

[ Home ] [ Show Horses ] [ Palomino Broodmares ] [ Horses For Sale ] [ Banners ] [ Links ]